It is based in Sidirokastro where it was founded in 1960. Christos and Catherine Galva started with the traditional workshop and passed it on to Nikolao Galva and his wife Sophia, who set up the first pastry shop in Sidirokastro.
Since the beginning of 2000,Christos Galvas, Nikolaos and Sophias' son became part of the company and gave a fresh impulse to it, especially to the growth of wholesale –retail department.

In 2010 modern and up- to- date facilities were built. Along with constant research, development but also innovative ideas (always based on traditional recipes) and having complete quality control of the ingredients and the products, the company offers the best to its customers.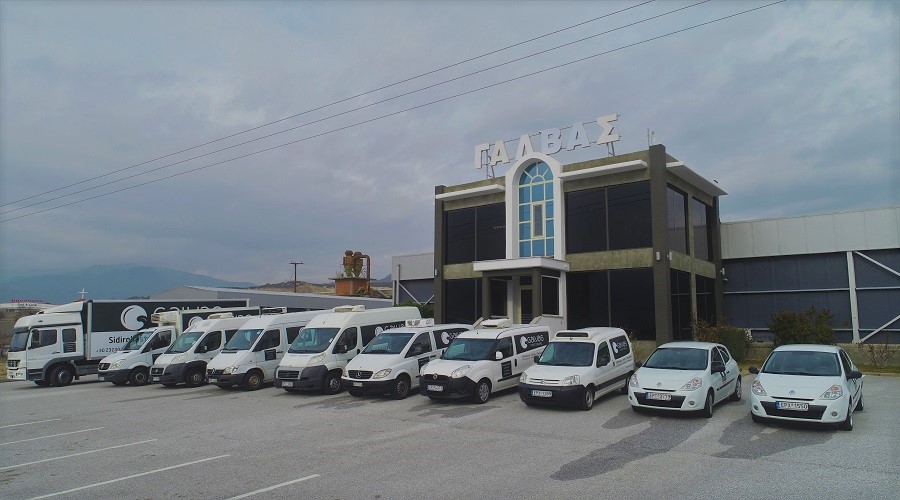 Ice cream is a main part of the production and it has won many awards in national and international competitions in recent years. This had as a result , a state of the art ice cream and pastry production unit to be built at the end of 2016.
Till the time being the year 2020, Galvas company apart from the 2 workshops ,owns 7 retailing stores (2 in Sidirokastro, 2 in Serres and 3 in Thessaloniki). There is also a well- established wholesale network throughout Macedonia and to selected customers in Europe with the use of privately owned professional freezer vans.
Since 2000 the company has also become active in the catering business.
Due to the company's success Ktima Galvas became a reality in 2008. Ktima Galvas (Galvas Estate) is an indoor and outdoor venue, hosting all events in an elegant and of natural beauty location,providing luxurious amenities.
Until this day the company occupies 75 permanent and part time employees but the main core of the company consists of family members, keeping this way our family business mentality. Our
goal is to continue to work hard for the best result and to develop according to your own demands, always creating Sweet Opportunities in your everyday life and for your special moments.